Lloyd L. Tran was born in Vietnam, and grew up in a country being torn apart and devastated due to the war. During the most turbulent time in the history of Vietnam, in his childhood, he found peace and beauty of acquiring knowledge. He developed a great love for science as his hobby.
The war teaches him to live each day as the only day he has on hand, and being thankful for the blessing that comes every day whatever it is. With this humble background and thankful attitude, Lloyd was able to overcome a great deals of hardship and health infirmity to enjoy life as it is.
Lloyd is a scientist working in nanotechnology and its application in medicine and renewable energy.
His research interests cover some projects in the frontier of science, ranging from nanomembrane for medical applications, nancomposites lithium air battery, and nanocomposite magnesium sulfur battery, to nanomaterials magnets for wireless charging system for electric vehicles.
In his early career, he was employed as a scientist working on pharmaceutical drug discovery at G.D. Searle, a subsidiary of Monsanto, one of the largest chemical company in the world.
He has served as the President of the International Association of Nanotechnology since 2003.
He has been appointed as the director of California Institute of Nanotechnology since 2006.
Besides working in a laboratory as scientist/inventor, Lloyd is employed as the Director of the Clean Tech Institute since 2007.
INVENTOR OF DISPOSABLE NANOMEMBRANE INFUSION PUMP:
| | |
| --- | --- |
| | Lloyd was the sole inventor of a new method in therapeutic drug delivery system, having developed a novel nano-membrane as a disposable intravenous infusion device, to replace an electromechanical infusion pump. This patented technology is known as Membrane Infusion Controlled Release Optimization System (MICROS). The MICROS is a disposable infusion pump to administer anti-cancer drugs and pain control medications to patients in a hospital and home care settings. The MICROS was invented in 1985 and was approved by the US Food and Drug Administration in 1987. |
Lloyd (Loi) Tran was the sole inventor and awarded 5 US patents for the invention of nanomembrane self regulated therapeutic drug delivery systems:
US Patent # 4715850; US Patent # 4822339; US Patent # 4842598; US Patent # 4871352; US Patent # 5019723.
INVENTOR OF A NEW DRUG FOR TREATMENT OF ALZHEIMER'S DISEASES
Lloyd was the sole inventor of a new concept in the treatment of neurological diseases, with his invention "Neuroptotection and neurogenesis by administering cyclo prolyl glycine". Lloyd Tran was awarded a US patent # 7232798 on June 19, 2007.
He also serves as the chairman of Neurobiogen, Inc., a company with a mission to develop treatment for Alzheimer 's Diseases.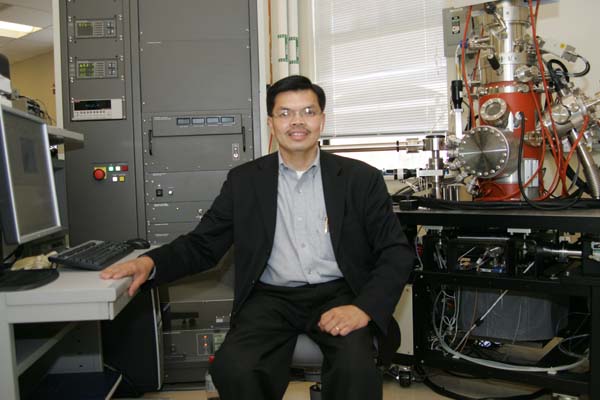 AN ENVIRONMENTALIST
Lloyd has a passion for the preservation of life and the environment, with a goal to make the world a better place with energy sustainability and equitability for all.
Lloyd witnessed the mass destruction of the forest and human suffering in Vietnam, as a result the United States military sprayed 20,000,000 US gallons of chemical herbicides and defoliants (Agent Orange) in Vietnam, Laos and Cambodia during the Vietnam war from 1962-1971. Agent Orange is a 50:50 mixture of 2,4,5-T and 2,4-D, which was manufactured for the U.S. Department of Defense primarily by Monsanto Corporation and Dow Chemical. The herbicides used to produce Agent Orange were later discovered to be contaminated with 2,3,7,8Tetrachlorodibenzodioxin, an extremely toxic dioxin compound, causing chronic b-cell leukemias, Parkinson's disease, or ischemic heart disease.
ADVOCATE FOR NANOSAFETY:
As the president of the International Association of Nanotechnology, Lloyd supports the regulations that require a new nanomaterial to undergo complete due process of toxicological studies, including human health safety, environmental and societal impact before the new chemical is approved for marketing in the USA and around the world.

DEVELOPER OF ADVANCED BATTERY TECHNOLOGIES FOR ELECTRIC VEHICLES:
In addition, as the director of the California Institute of Nanotechnology, and the Clean Tech Institute, Lloyd enjoys doing research on some new nanomaterials that are extremely light weight, durable, that exhibits high electrical density and high energy output. These nanocomposites are being used in the development of transparent organic thin film photovoltaic systems and the new nanobattery technology.
Most of today's electric vehicles (EVs) are powered by lithium-ion (Li-Ion) batteries. However, the existing Li-Ion battery technology do not offer a solution that meets all major market requirements: range, power, safety and economy. Currently, Li-Ion batteries have a driving range limited to 100 miles on a single charge and account for nearly 65% of the total cost of EVs (i.e. $15,000 for 24kWh lithium ion battery pack). To compete in the market with gasoline-based vehicles, EVs must cost less and drive farther distance.
Lloyd and the research team is a developed of a nanomaterial lithium air battery which has a potential of having 10 times more energy density than lithium ion battery technologies. One challenge is that the cost of lithium air is significant high for a widespread deployment of electric vehicles.
In parallel to lithium air battery, Lloyd and the team is developing on a novel Nanocomposite Magnesium Sulfur rechargeable battery for electric vehicles. Because of its greater relative abundance, magnesium is lower in cost as a raw material than lithium. It is easy to handle, machine and dispose magnesium compounds are generally of lower toxicity than lithium compounds. Thus, in a near future, an electric car can travel up to 400 miles between charges using Nanocomposite Magnesium Sulfur Battery at an affordable costs.
DEVELOPER OF AN ADVANCED ELECTRIC CAR:
Lloyd serves as the chairman of AMPTRAN Motor Corporation with the goal to develop an advanced electric car that can drives up to 400 miles between charge and is affordable to mass population who wish to be a part of the green vehicle economy.
Lloyd Tran's Lithium Air Battery Technology will help to power an electric car reaching 400 miles between charge, thus, offering a clean, environmental friendly, healthy and high quality of life, while freeing ourselves from the bondage of fossil fuel establishment that dominates the world economy for the past century.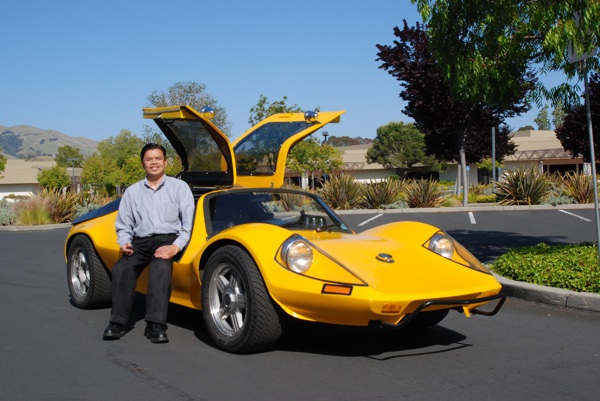 (Lloyd Tran with his AMPTRAN Electric Car)
DEVELOPER OF WIRELESS CHARGING SYSTEM
In addition, Lloyd and his research team has developed a wireless fast charging system that is capable of charging an electric vehicle while it is stationery or it is moving. The CTI wireless charging system is safe, fast, and with expected efficiency exceeding 90%.
The wireless charging system will replace the conductive way (plug-in to a socket with a cable) in a similar manner that the wireless telephone communication has drastically replaced the copper wire network that was in existence over the past century.
The wireless charging system will allow an EV to be charged while it is at a parking location, during a short stop at a traffic lights or while it is moving.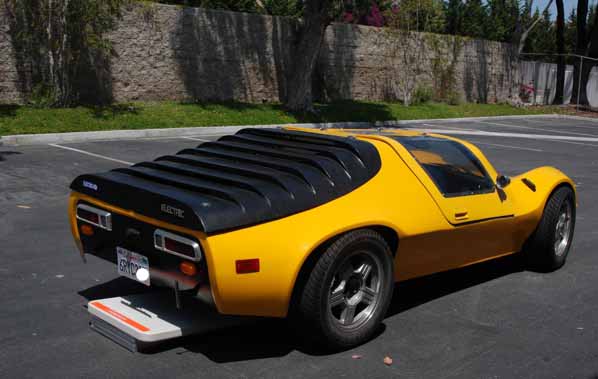 (Dynamic Wireless Charging System testing with the AMPTRAN Electric Car)
Wireless charging system is a fundamental infrastructure being developed in collaboration with cities in California and across the United States, by EV City America, in partnership with EV Wireless Corporation.
RESEARCH IN RARE EARTH ELEMENTS
Most clean energy technologies—including wind turbines, electric vehicles, photovoltaic cells and fluorescent lighting—use rare earth elements as the critical components. The world is almost wholly dependent (95%) on a single national supplier—China—for rare earth metals. The United States has little production of rare earth metals to support the cleantech industry.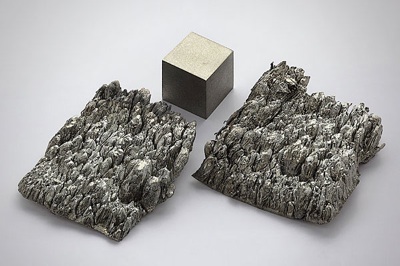 (A sample of the rare earh Scandium)
Lloyd and the team is conducting research on 9 critical rare earth elements: neodymium, europium, terbium, dysprosium and yttrium, lanthanum, cerium, praseodymium, samarium, which are important for the development of wind turbines, electric vehicle motors and batteries and advanced lighting systems.
Lloyd Team is also finding substitutes for each of the these 9 rare earth elements. In this effort, Lloyd serves as the Chairman for the American Institute of Rare Earth Elements.
TEACHING
In addition directing research on some of the projects at the frontier of science, Lloyd is teaching a certificate program in nanotechnology and advanced vehicle technologies to inspire a new generation of scientists and engineers in this exciting fields.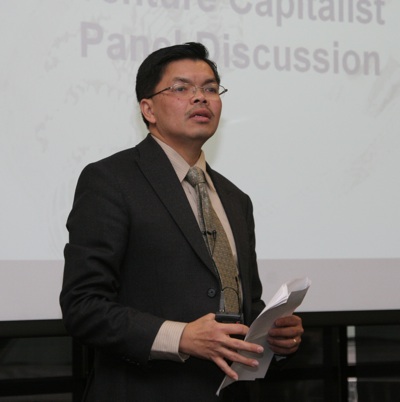 CONFERENCE CHAIRMANSHIP & KEYNOTE SPEAKER
Lloyd Tran has served as the Program Chair and Keynote Speaker for the following international conferences and events:
International Congress of Nanotechnology 2004
(download the ICNT-2004 program booklet)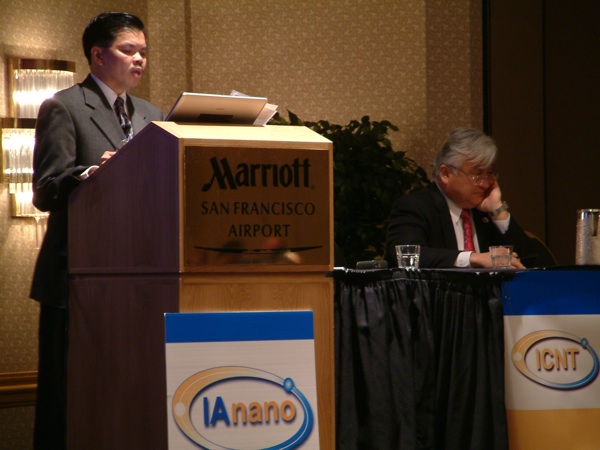 (Chairman Lloyd Tran with Congressman Mike Honda at ICNT 2004)
International Congress of Nanotechnology 2005
(download the ICNT-2005 program booklet)
The Third International Conference on Ethical Issues in Biomedical Engineering (June 4-6, 2005- Crowne Plaza Hotel- Rochester, New York)
Gave a speech on "Developing International Standardd in Nanobiotechnology, Ethics and Safety Implications"
International Congress of Nanotechnology 2006
(download the ICNT 2006 program booklet)
International Congress of Nanobiotechnology & Nanomedicine 2006
(download the NanoBio 2006 program booklet)
International Congress of Nano Bio Clean Tech 2007
(download the ICNT 2007 program booklet)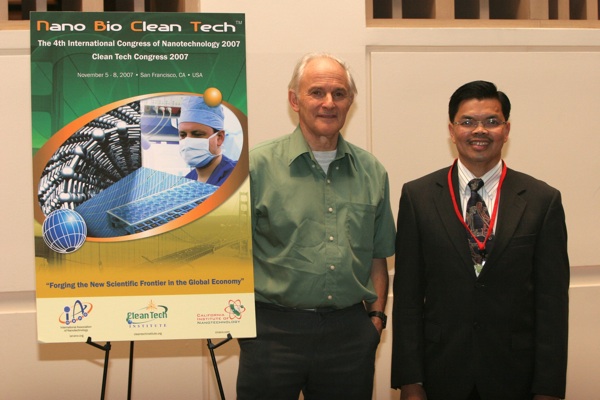 (Chairman Lloyd Tran with Nobel Laureate Prof. Harry Kroto at the NBCT 2007)
International Congress of Nanobiotechnology & Nanomedicine 2007
(download the NanoBio 2007 program booklet)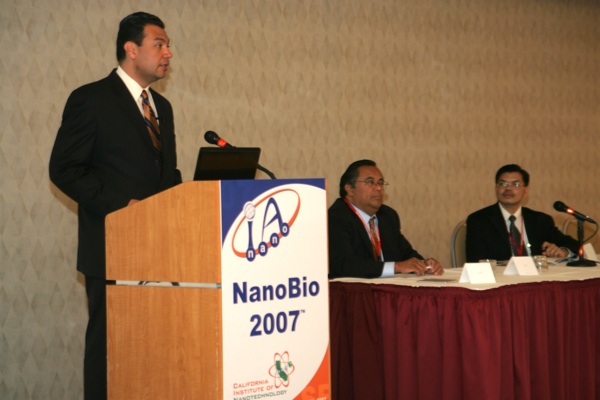 (Lloyd Tran chaired the plenary session with Senator Alex Padilla and Senator Richard Polanco at the NanoBio2007 in San Francisco)
International Congress of Nano Bio Clean Tech 2008
(download the ICNBC 2008 program booklet)
International Congress of Nanobiotechbiology & Nanomedicine 2009
(download the NanoBio 2009 program booklet)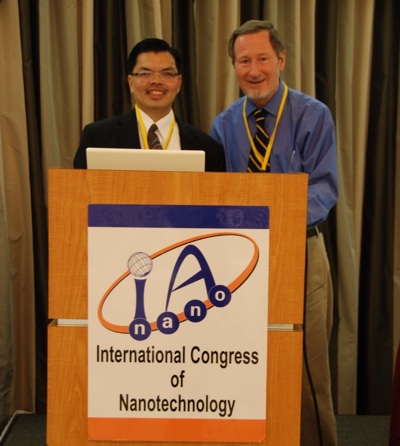 (Chairman Lloyd Tran and the Nobel Laureate Prof. Douglas Osheroff at Nano Bio 2009)

Emerging Technology Forum 2008
Nanoscale Materials Stewardship Seminar 2008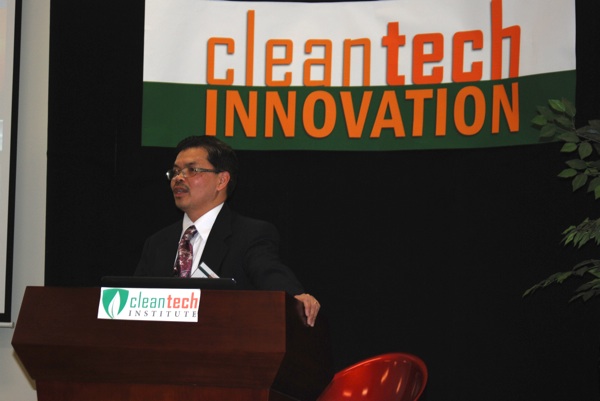 (Chairman Lloyd Tran at Cleantech Innovation 2011)
CONTACT:
To contact Lloyd Tran, please complete an online contact form.
Thank you. Have a great day!